Rhandolf Fajardo, shared his experience that he was pressured to join a gang during his sixth grade.Making it one of the most influential thing in his life. He recalled the time he was bullied until his high school and been thankful to Efren who helped him improve his life.
Efren together with his team, the Dynamic Teen Company, has been educating the youth (even children as young as two)for almost 12 years using the pushcart classroom as their major tool. This, equipped with tables and chairs, books and pens recreated an educational facility setup in unconventional areas like dump sites and cemetery.Their goal : to be productive by encouraging people to uplift their lives through education.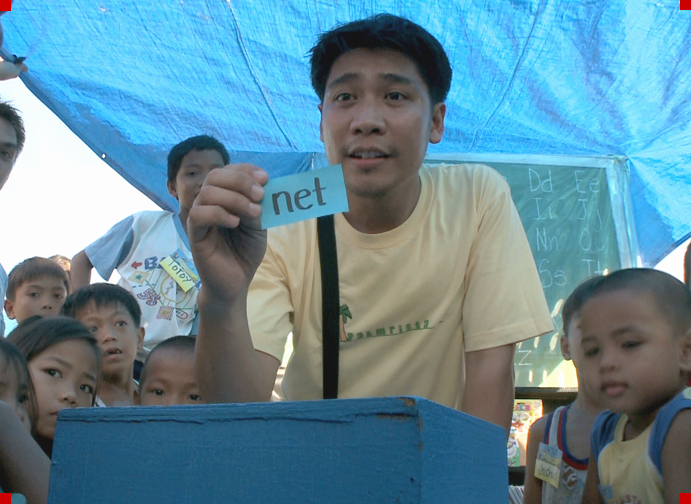 Through the years, more than 10,000 members have helped the organization by collecting recyclable items and selling crafts.
This cause made Efren Penaflorida to CNN Top Heroes.Together we can support him to be CNN Hero of the year by voting here.
Check out the Video.